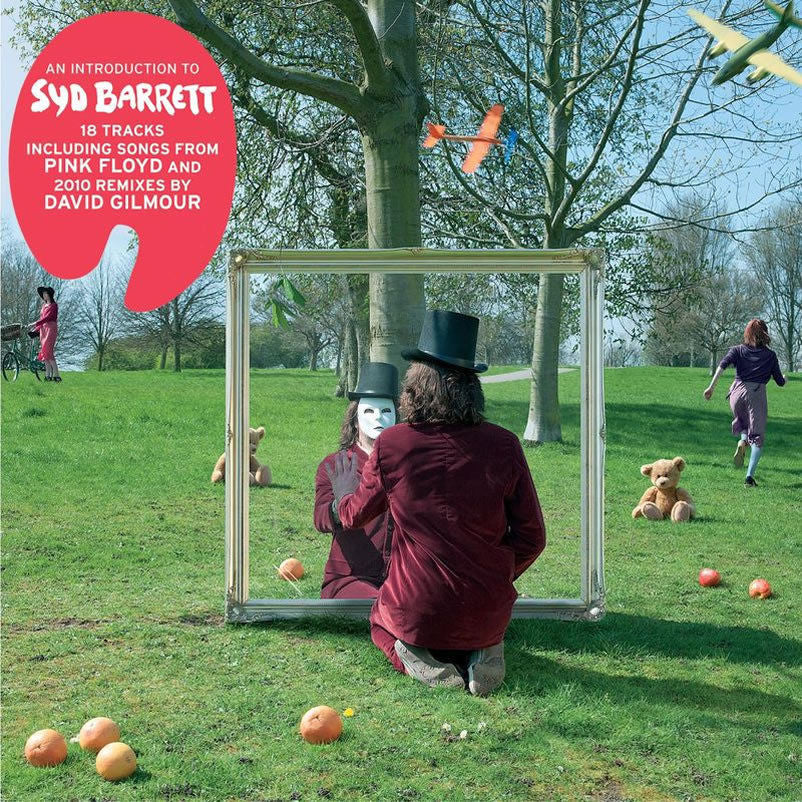 Syd Barrett - An Introduction to Syd Barrett 2 LP
---
Syd Barrett
An Introduction to Syd Barrett
Sony SBM001 - re-issue 2 LP set in a thick gatefold jacket 
Pink Floyd's original mastermind, Syd Barrett, should need no introduction, but sadly, his contributions to his band, have been usurped by the later psychedelic prog classics. On this 2 LP set, Syd is given his proper place in rock history. It includes seminal tracks from his time in Pink Floyd, as well as tracks from his post-Floyd solo output (which includes contributions from Pink Floyd members). Executive Producer of the solo material is David Gilmour. 
If you want a sampling of his best music, this is the place to start. 

     Includes; 
Arnold Layne
See Emily Play
Apples and Oranges
Matilda Mother (alternate)
Chapter 24
Bike
Terrapin
Love You
 Dark Globe
Here I Go
Octopus
 She Took a Long Cool Look
If It's in You
Baby Lemonade
Dominoes
Gigolo Aunt
Effervescing Elephant
Bob Dylan Blues
Brand New SEALED / NEW 2 LP set from Sony
Essential!! 
---
Share this Product
---
More from this collection