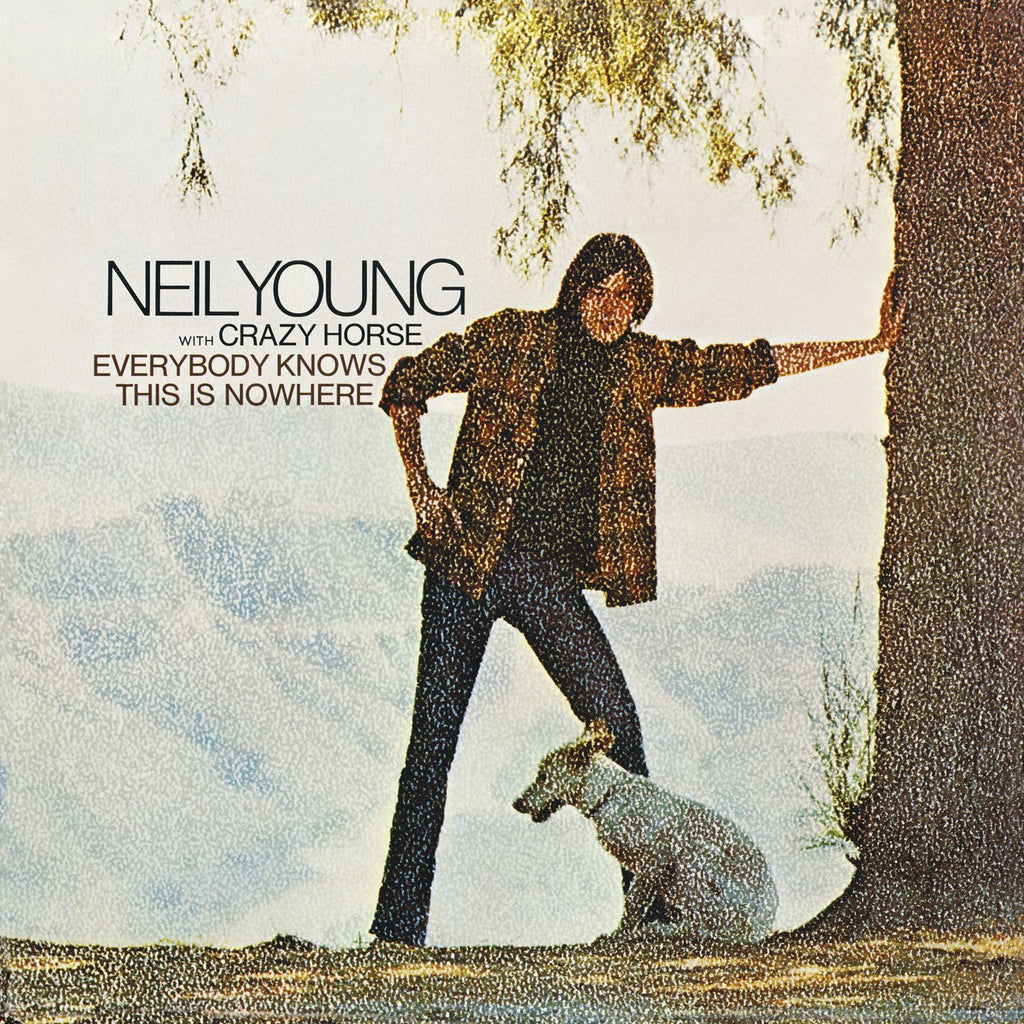 Neil Young - Everybody Knows This is Nowhere w/ Crazy Horse
---
Artist: Neil Young  | Label: Reprise / Rhino  | Format: LP  |  Genre: Rock | Vinyl Condition: New | Cover Condition: Sealed
---
Neil Young
Everybody Knows This is Nowhere
Reprise 517935  - re-issue LP
Neil Young's second album yielded several of his most enduring hits (including the title tune, "Cowgirl In The Sand," "Cinnamon Girl," and "Down By The River") and firmly established him as a solo artist of the first rank. Though it's impossible to narrow the catalog of Young and Crazy Horse down to one representative document, this is about as close as you're likely to get. This was Young's first collaboration with the Horse, and it's still one of that group's defining recorded moments. As in much of Young's subsequent work, the feeling of despair moves unabated through the album, which runs the emotional gamut from laconically desperate to psychotically desperate. Despite the gloom, the heavy electric riffing on "Cinnamon Girl" and "Cowgirl In the Sand"--two surrealistic odes to an idealized muse--is cathartic and invigorating, easily as riveting as the guitar onslaught of anyone from the Stooges to the Velvet Underground.

Young's rootsy, acoustic side comes to the fore on "Round & Round" and "Running Dry." The homespun quality of these songs doesn't leaven the consuming sense of dread that permeates this album, though. Strangely, this expression of angst and emotional disorder became one of Young's most lastingly popular albums, and "Down By The River," "Cinnamon Girl," and "Cowgirl in the Sand" quickly turned into FM staples.
This was Young's second solo release This is #2 of the official Neil Young Archives LPs on 140g vinyl. 

     featuring the songs; 
Cinnamon Girl
Everybody Knows This is Nowhere
Round & Round (It Won't Be Long) 
Down By The River
The Losing End (When You're On) 
Running Dry (Requiem For the Rockets) 
Cowgirl In The Sand

This is the 2009 LP version, re-mastered from the original tapes, and re-produced with the thick packaging, original artwork, including the gatefold. Beautiful! 
---
Share this Product
---
More from this collection