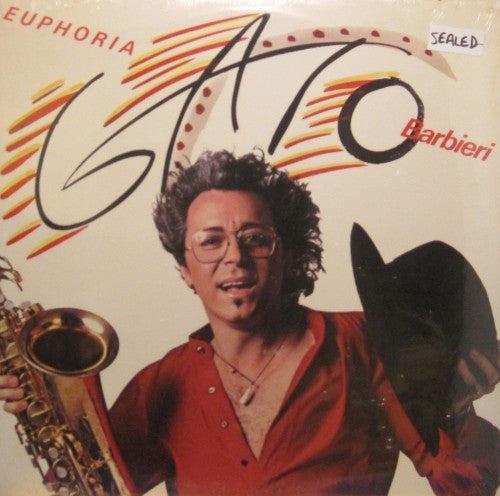 ---
Gato Barbieri   |  Label: A&M 4774   |  Format: LP   |  Genre: Jazz
---
Album Condition: Mint    Cover Condition: Mint
Gato Barbieri "Euphoria" - A&M Lp SP-4774 SEALED Lp, small cut-out notch on top seam.
Euphoria Track Listings
A1 Theme From FirepowerA3 SophiaA3 CarnavalitoA4 Lions Also CryB1 Gods and Astronauts (Errace Humanum Est)B2 Secret FiestaB3 Speak Low
Comments from Orbit Records: What happens when a free jazz, abrasive-toned powerhouse alto player meets LA smooth technology and disco sensibilities? Find out on this 1979 album of free jazz screecher Barbieri meets the crass commercialism of Herb Alpert. Some call it the sensuous sound of sex itself, some call it crap. One has only to read the comments on the Amazon page to see how divergent the audiences reactions are.
---
Share this Product
---
More from this collection