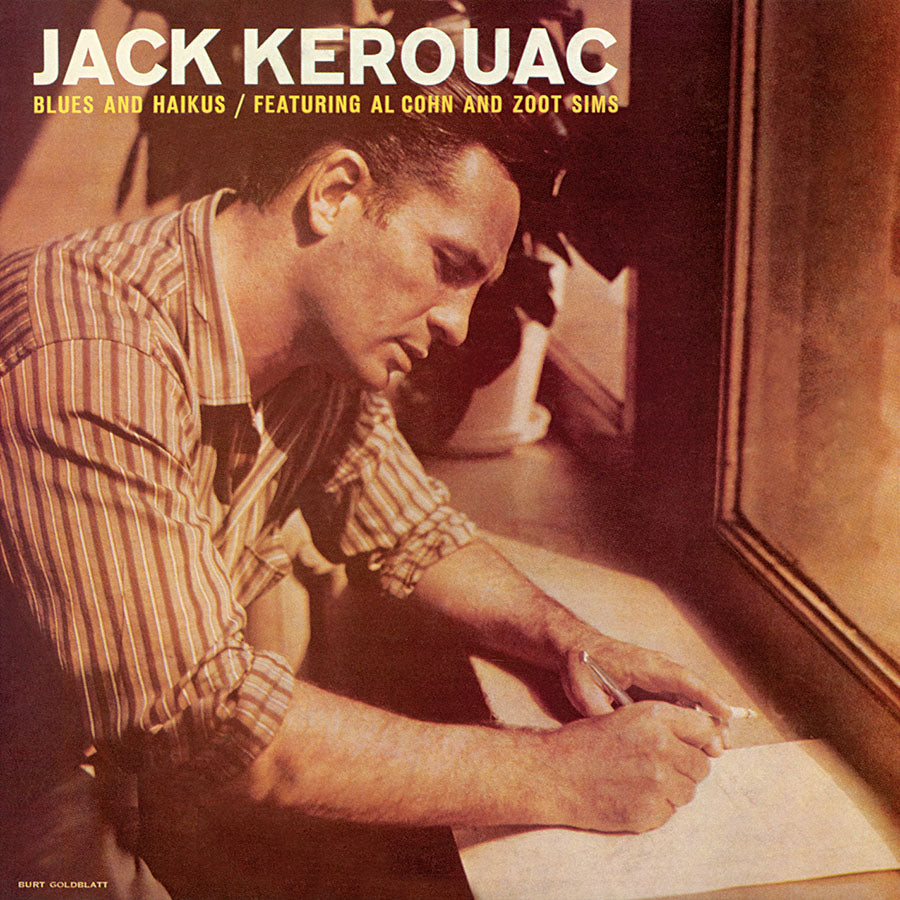 Jack Kerouac - Blues & Haikus - colored vinyl - 100th b'day edition
---
Artist: Jack Kerouac |  Label: Real Gone |  Format: LP | Genre: Spoken | LP condition: Mint | Jacket condition: Sealed
---
Jack Kerouac Featuring Al Cohn and Zoot Sims
Blues and Haikus 
Real Gone Music 1445 - Limited edition Tan Vinyl for Kerouac's 100 birthday!

Legendary beatnik writer Jack Kerouac's second album once again teamed him with producer Bob Thiele and came out on Thiele's Douglas label in 1959 just like its predecessor, Poetry for the Beat Generation. But this time around, instead of Steve Allen's dilettante-ish jazz piano jazz flourishes, Kerouac insisted on bona fide jazz musicians to accompany his stream-of-consciousness prose. And boy, did he get them—saxophonists Al Cohn and Zoot Sims made their bones in Woody Herman's band and were big-time post-bop players, and here they provide effective  counterpoint commentary to Kerouac's readings. As for those who approach this release from a more literary angle, Blues and Haikus reflects Kerouac's interest in Eastern religion and meditative practices as expressed in his novel The Dharma Bums as opposed to the more On the Road-like exultations of Poetry for the Beat Generation. But whatever your interest, boppish or bookish, Blues and Haikus is an essential document from one of our most iconic American authors, and, after listening to this album, one thing is for sure: no one is having a better time at this recording session than Kerouac himself! Our release of this cult classic record comes in tan vinyl limited to 1000 copies!

includes;
American Haikus 
Hard Hearted old Farmer
The Last Hotel / Some of the Dharma
Poems from the Unpublished "Book of the Blues" 
NEW SEALED Limited edition LP set on tan Vinyl in celebration of Kerouac's 100th birthday 
---
Share this Product
---
More from this collection