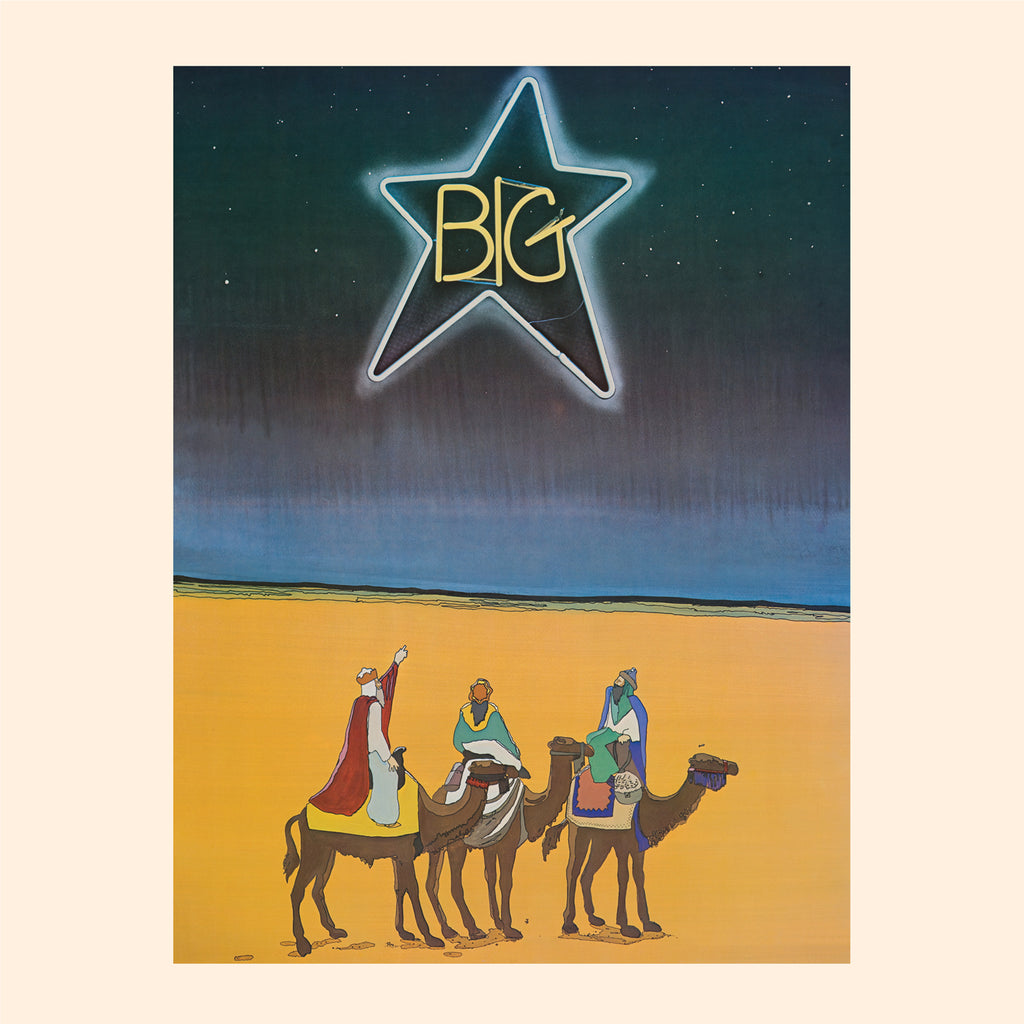 Big Star - Jesus Christ - 7 track EP
---
Artist: Big Star  |  Label: Omnivore  |  Format: LP  |  Genre: Christmas / Holiday | LP Condition: New | Jacket Condition: Sealed
---
Jesus Christ 
Omnivore 153 - 7 Track EP w/ 2 tracks exclusive to this release 

• First time on 12" vinyl •
Contains 5 rare tracks. Out of print since 2015, this special EP now returns on 12"" vinyl! Originally recorded for Big Star's iconic Third, "Jesus Christ" has become a holiday staple. What better way to celebrate this time of year than to experience this classic track on vinyl—along with the gift of rare material! This collectible 12" EP features the Three Wise Men artwork from a 1973 Big Star promo poster. In addition to the original album version of its name- sake, the audio program features a demo of "Jesus Christ" which first appeared on the Grammy® winning box set, Keep An Eye On The Sky, as well as 5 rare tracks. Fans have been clamoring for an official release of "Another Time Another Place & You" for decades, and it made its first-ever appearance on this EP when Omnivore first issued it as a limited 2015 Black Friday/Record Store Day 10" EP, long with a TV Mix of Third 's "Thank You Friends." Two more unissued instrumentals joined them. All four of these tracks were mixed in 2012 for use in the acclaimed documentary Nothing Can Hurt Me. A demo version of "Big Black Car" (the studio version also appears on Third ) completes the playlist. The legacy of Big Star continues to shine, and the Jesus Christ EP will not only make a glowing addition to any fan's collection, but will provide them with not only what they've been searching for, but make them rejoice in what they've found.

     Track Listings:
Jesus Christ (album version) 
Jesus Christ (demo) 
Untitled Acoustic Instrumental (rough mix) 
Untitled Electric Instrumental (rough mix) 
Big Black Car (demo #3) 
Another Time Another Place & You 
Thank You Friends    
NEW SEALED re-issue EP 
---
Share this Product
---
More from this collection