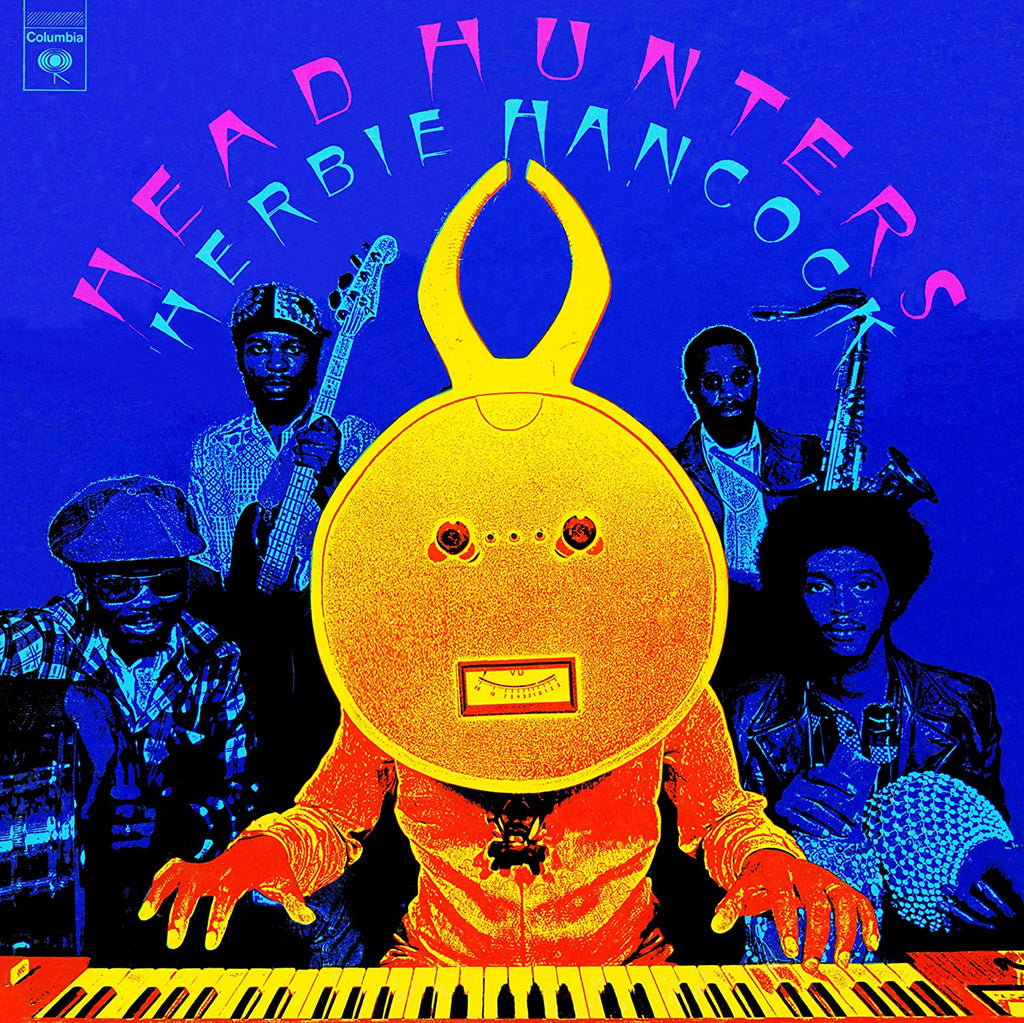 Herbie Hancock - Head Hunters 180g Analogue Productions!
---
Artist: Herbie Hancock  |  Label: Analogue Productions |  Format: LP  |  Genre: Jazz / Funk  | Album Condition: New | Jacket Condition: Sealed 
---
Herbie Hancock & The Headhunters 
Head Hunters
Columbia / Analogue Productions - 180g audiophile re-issue

Head Hunters was a pivotal point in Herbie Hancock's career, bringing him into the vanguard of jazz fusion. Hancock had pushed avant-garde boundaries on his own albums and with Miles Davis, but he had never devoted himself to the groove as he did on Head Hunters. Drawing heavily from Sly Stone, Curtis Mayfield, and James Brown, Hancock developed deeply funky, even gritty, rhythms over which he soloed on electric synthesizers, bringing the instrument to the forefront in jazz. It had all of the sensibilities of jazz, particularly in the way it wound off into long improvisations, but it's rhythms were firmly planted in funk, soul, and R&B, giving it a mass appeal that made it the biggest-selling jazz album of all time (a record which was later broken). Jazz purists, of course, decried the experiments at the time, but Head Hunters still sounds fresh and vital decades after it's initial release, and it's genre-bending proved vastly influential on not only jazz, but funk, soul, and hip-hop.
This APO issue was produced using the original analogue tapes at the best mastering studio. The 180g heavyweight vinyl was plated and pressed at the world's best pressing plant on virgin vinyl. Limited to just 1000 copies per stamper, this will be gone fast. 

     Track listing:
Chameleon
Watermelon Man
Sly
Vein Melter

NEW SEALED re-issue LP pressed on 180g audiophile vinyl 

---
Share this Product
---
More from this collection